Applications:
Agriculture and fertilization control. Turf management. Food processing. Measuring the moisture of Soil, Sands, Sawdust, Pulps, Compost, Powders, Building materials, Compounds…etc..
---
Features:
Moisture Measurement and Control
4~20mA or 1~5Vdc Output
IP65 Watertight Enclosure, Stainless Steel Probe
Custom Calibration for Measuring Object
Wide Supply Voltage:12~40Vdc
Easy Mounting and Quick Wiring
---
Specifications of MTR-730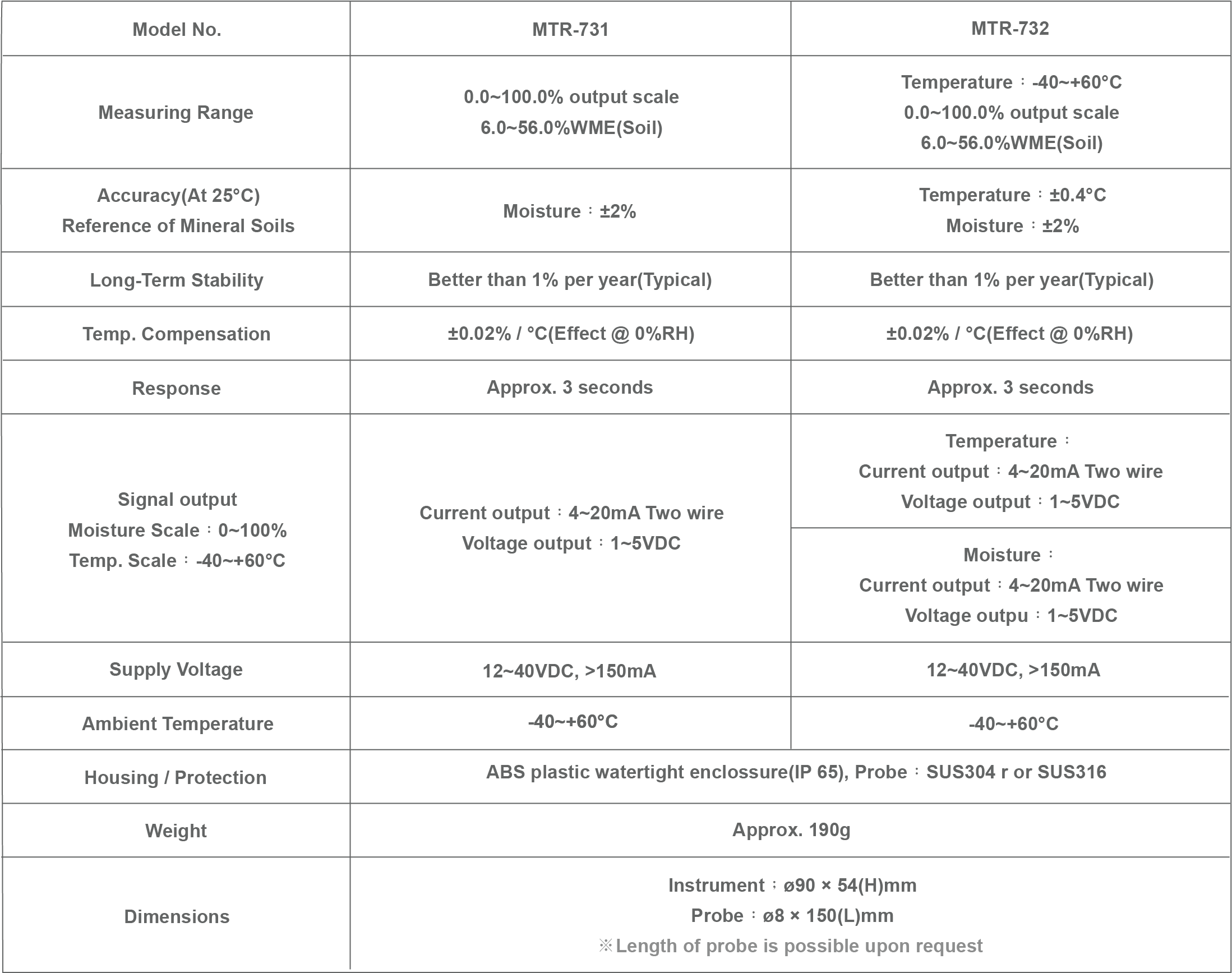 ※Specifications are subject to change without notice.