Applications:
Clean room, Compression cooling systems, Air filter monitoring, Pumps, Fan control, Pneumatic controls, Hospital, Duct airflow, Differential pressure monitoring, HVAC...etc.
---
Features:
Output:4~20mA/0~5V/0~10V/RS-485
±0.25% F.S High accurate
Fine ZERO & SPAN adjustments and Zero setting
Measurement range selectable
Relative & Differential Pressure and wind velocity measurement
Auto. Temperature Compensation
Multi-function digital LCD display
Pa, mbar and mmH2O unit of measurement optional
Ceramic sensor, excellent durability
Converse piezoelectric protection
IP65、CE and RoHS approved
---
Specifications of VFT-510 series
(
Please advise the specification of *option based on your individual needs.)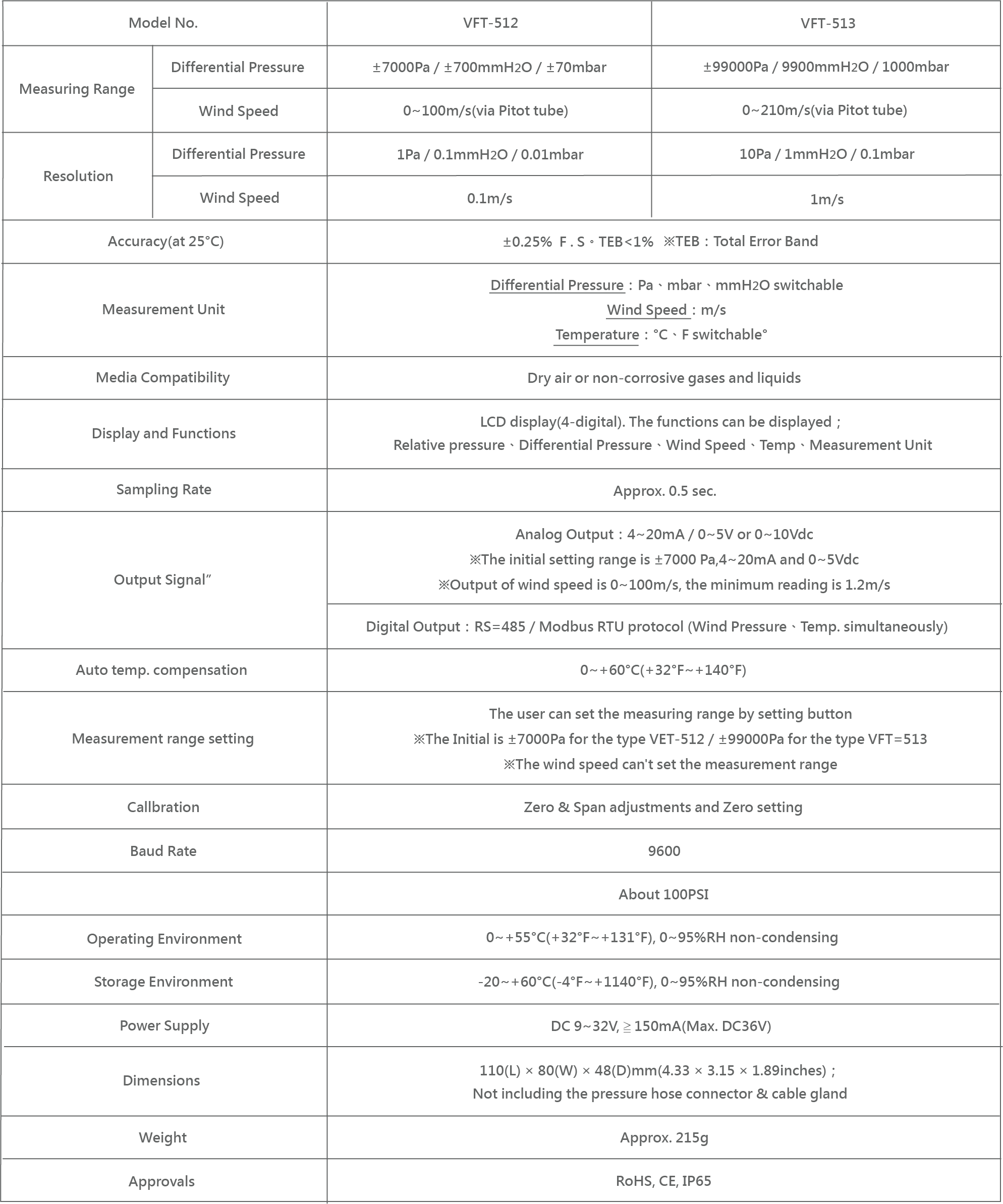 ※Specifications are subject to change without notice.
---
Option Accessories:
1)
VFT-512
Low Differential Pressure Transducer
2)
VFT-513
High Differential Pressure Transducer
3)
VF-P0808
Pitot Tube ※Specifications can be customized.
4)
VF-S0552
Silicon Tube(1Meter for standard equipment ) ※The length can be specified.
5)
VF-C0553
Plastic carrying case